You have a few different placement options with embedded Google reviews. Ideally, you want them to be easy to find and read, but not obstructive to the rest of your site's content.
Your first option is to display Google reviews on your website's homepage. For example, Embed Social displays testimonials on its front page.
You could place them at the bottom of your page or in the widgets section. By doing this, potential customers can see your testimonials almost immediately after landing on your site. As such, they may instantly have more trust in your business.
Alternatively, you can embed Google reviews on your "About" page or create a dedicated "Reviews" page. Users generally visit this page to learn more about your business's history, values, and other details. Displaying testimonials here can show potential customers your reputation as well.
For example, the Icelandic campervan rental company Happy Campers has embedded Google reviews on a dedicated page.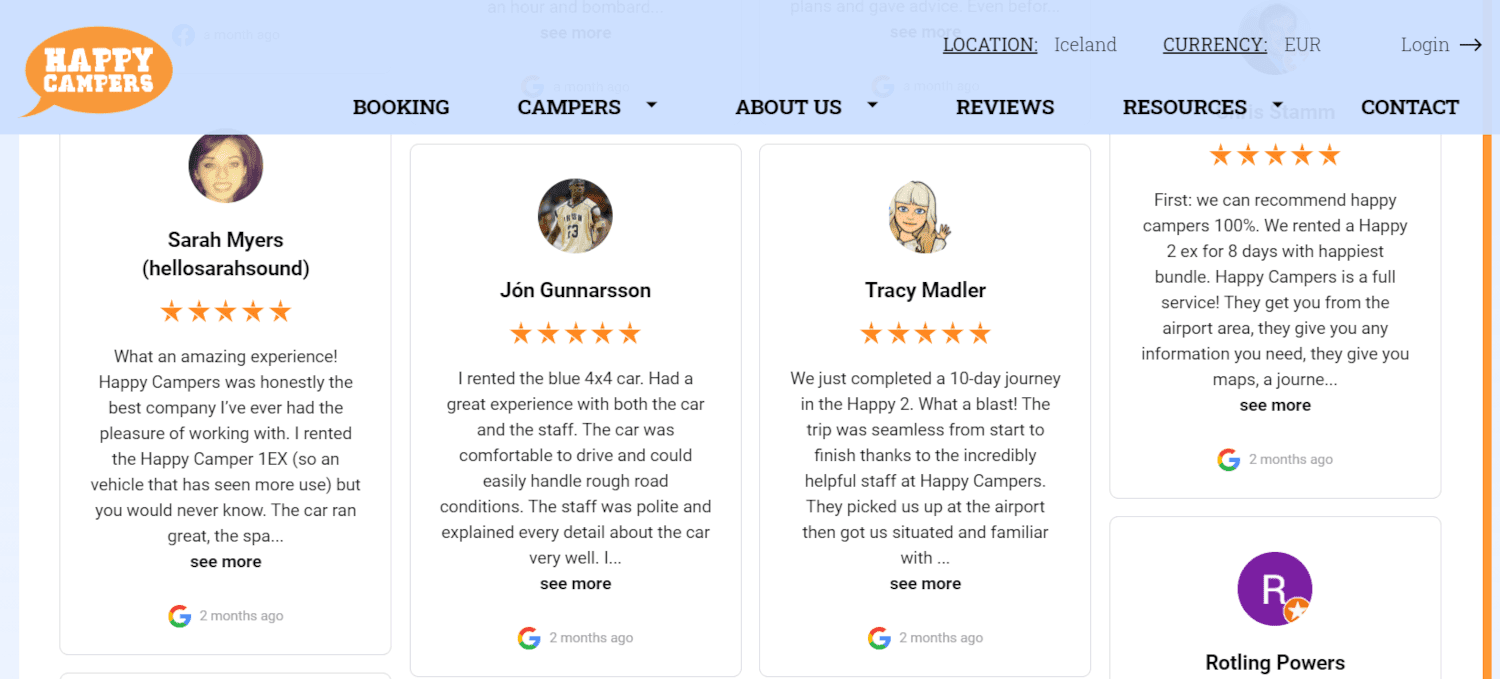 Finally, you might like to display testimonials on the product pages of your ecommerce store.

Alternatively, you could embed Google reviews of your overall company. Using this method, you could convince undecided customers to commit to their purchases and choose your business.